Fraser Colorado is an outdoor paradise. Located deep in the Rocky Mountains, Fraser has an elegant small-town charm that's popular with skiers and snowboarders each winter. Fraser has easy access to stunning views, diverse terrain, ski and snowboard lessons, and winter activities at the Winter Park Resort. Winter activities include snow tubing, ice skating, and the famous après-ski, so there's something to do for the entire family.

Even though Fraser is known for its amazing location at Winter Park Resort, there's plenty to do in all seasons. In the spring, as the snow thaws, there are great hikes and treks to be had in the Rocky Mountains. When summer finally saunters in, residents enjoy fishing, kayaking, mountain biking, climbing, and more. In the fall, nature paints the trees with oranges and reds, creating a masterpiece to be enjoyed from the front porch with a cup of hot cider.

If you're thinking about looking for homes for sale in Fraser, CO, you might be wondering about the current and upcoming market trends. Our guide will walk you through the major trends to expect in 2023 based on data from national and local databases.
A cooling market
Nationally, the housing market is starting to cool off, and there has been a decline in sales overall in the past year. According to the
National Association of Realtors
, home sales have declined nationwide by 19.9% from August 2021 to August 2022. From August 2022 to September 2022, when the report was released, there was an additional 0.4% decline in sales.
This national trend is also true for the Fraser region. According to the
Colorado Association of Realtors
, Grand County had no change in the number of single-family homes sold between September 2021 and September 2022. However, there was a 30.6% decrease in sales of condos and townhomes within Grand County, indicating that condos for sale in Fraser may follow a similar trend. These declines indicate that Fraser is tracking with the national market, and sales will most likely continue to decrease into 2023.
Despite the decreased sales, there is still a struggle to find new inventory in the real estate market. Nationally, inventory has not changed from August 2021 to August 2022, according to the
National Association of Realtors
. Locally, in Grand County, there has been an increase in the inventory of single-family homes of
15.9%
, indicating again that sales are slowing in this region.
Stable home prices
Nationally, home prices have remained stable with modest increases. According to the
National Association of Realtors
, the national median home price was $389,500 for homes as of August 2022, which is up 7.7% compared to August 2021.
In Grand County specifically, the median home price increased by 10.2% for single-family homes between September 2021 and September 2022 according to the
Colorado Association of Realtors
. With these trends, the values for Fraser, CO, real estate are expected to continue increasing throughout 2023.
Rising inflation
One of the main issues impacting the real estate market slowdown is rising inflation. According to the
Bureau of Labor Statistics
, the Consumer Price Index measurement of inflation has increased by 8.2% from October 2021 to October 2022. Inflation is increasing the cost of living, which can eat into people's savings and slow down the rate at which they can save for a down payment. Increased inflation also results in slow growth for stocks, which can in turn affect profits and decrease the ability of both businesses and individuals to invest in real estate.
Looming mortgage rates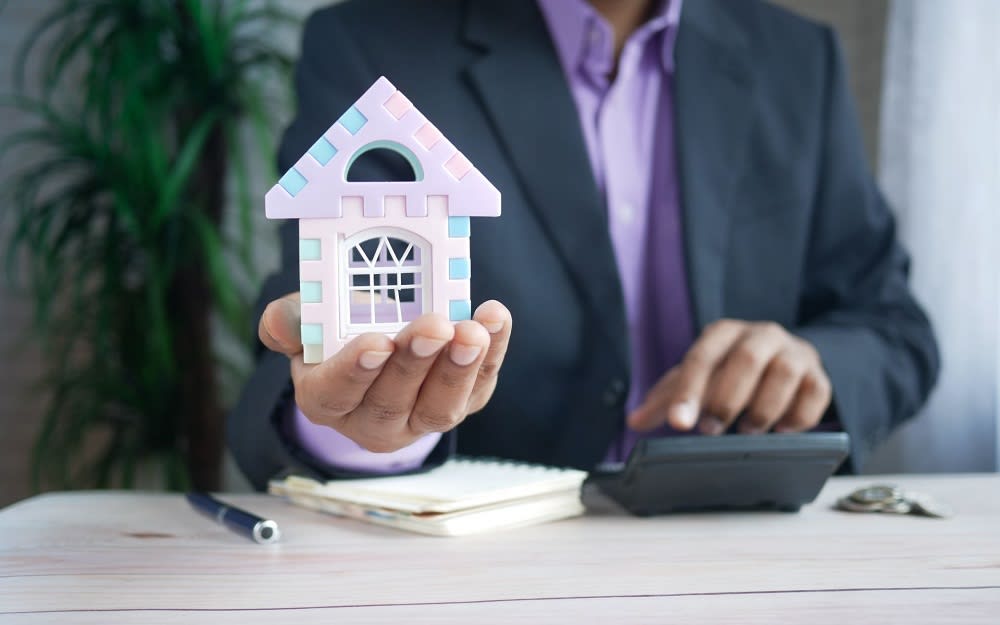 One of the main ways that inflation has affected the real estate market is through increased mortgage rates. Throughout 2020 into 2022, mortgage rates were at historic lows. According to
Freddie Mac
, the interest rate in December 2020 was only 2.65%. As 2022 started, mortgage rates began to increase. The Federal Reserve began increasing interest rates in earnest in the summer of 2022 in order to help decrease demand and curb inflation. As of the end of October 2022, the interest rate for a 30-year fixed-rate mortgage was 6.94%, one of the highest rates since before 2008. This high mortgage rate is one of the main factors influencing the decline in real estate sales in 2022. Experts predict that the Federal Reserve will continue to keep mortgage interest rates high throughout 2023, leading to a further decline in sales.
The bottom line
For sellers in Fraser, home prices are remaining stable. Sellers may need to exercise patience, however, as there aren't as many buyers as we've seen in previous years. Buyers should expect increased inventory and more options, but with continuously high prices and home values. Experts predict the housing market will continue to slow down into 2023 as long as mortgage interest rates remain high.
Work with an experienced Fraser real estate agent
If you're thinking of buying or selling a home in the Fraser market, reach out to
John Sanderson
. John is a seasoned expert in the
Fraser and Winter Park area
. He understands how to navigate changing market dynamics and his experience in business always helps clients get the best deal possible. If you're ready to tackle the 2023 market, John is
ready to help
.